Gas for good: Akinwole Omoboriowo II highlights how gas can be used for the social and economic good of Africa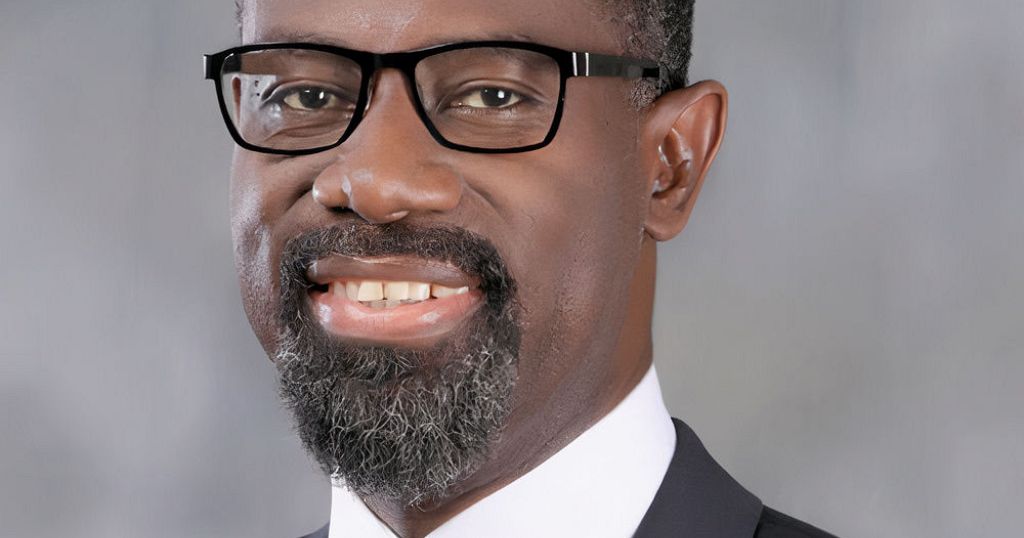 Natural gas is increasing its share in Africa's energy portfolio, with environmental ambitions, energy security and accessibility, as well as domestic energy independence being the main engines of growth. Despite the negative perception of global players and environmentalists of the resource, natural gas has significant, if not critical, benefits for Africa, as energy poverty continues to be a major obstacle to significant economic growth. Speaking at the Gas Exporting Countries Forum (GECF) on promoting demand for natural gas on Wednesday, Akinwole Omoboriowo II, Chairman of the Board of Genesis Energy Holding, provided valuable insight into the role of gas in Africa.
During his presentation, Omoboriowo II explained how natural gas can be used for the social good of Africa. With more than 600 million people without access to electricity across the continent, and with 13 million more people who lost access in 2019-2020 due to the effects of COVID-19 pandemic, any resource that can increase access and reduce energy poverty must be used.
"In Africa, we have two problems: the problem of access and the problem of availability. About 50% of African countries have power generation levels below 50% of demand, "said Omoboriowo II.
Yet Africa has significant natural gas resources which, if harnessed, could sufficiently meet demand, increasing access to electricity and stimulating associated socio-economic growth. According to Omoboriowo II, "Africa has over 600,000 billion cubic feet of proven gas reserves, with Nigeria being the largest holder." By using gas, Africa can eliminate energy poverty by 2030.
Meanwhile, Omoboriowo II postulated that natural gas can be used to meet the goals of net zero emissions and Sustainable Development Goal 7 – ensuring access to affordable, reliable, sustainable and modern energy for all. Natural gas not only presents a clean option for bridging the continent's energy gap, but it is also readily available and accessible across the continent.
"The low-carbon future is mostly touted through renewables, putting aside gas that is readily available in Africa. But what happens when the sun isn't shining or the wind isn't blowing? Gas can bridge this gap. Gas can catalyze industrialization in Africa, "he added.
Finally, in his presentation, Omoboriowo II highlighted the critical success factors for the gas market in Africa, suggesting that "the acceleration of private sector investments in gas development remains crucial to fuel the economy. Africa and eradicate energy poverty ". Notable factors included strong policy frameworks, stimulation of local demand, distribution of gas supply infrastructure and regional integration (by supplying low-reserve countries). As a result, using its large resource base, Omoboriowo II states that Africa can boost socio-economic development and accessibility, making the continent's goal of eradicating energy poverty a reality.
Conversations and debates on topics such as the role of natural gas in Africa will be high on the African Energy Week agenda (AEW) 2021 in Cape Town, where industry experts and executives such as Omoboriowo II will lead the dialogue. As Africa's position on the global natural gas dialogue is a key topic, AEW 2021 will provide the best platform for a collaborative and real discussion on the future of Africa's energy and natural gas sector. Register now on AEW 2021, which will take place on 9e-12e November 2021, and join the conversation on African energy, Africa's future and how to position the continent as a global competitor.
AEW 2021, in partnership with the South African Ministry of Mineral Resources and Energy DMRE, is the AECannual conference, exhibition and networking event. AEW 2021 brings together African energy players with international investors and partners to drive industry growth and development and promote Africa as a destination for energy investments.
Distributed by APO Group on behalf of the African Chamber of Energy.
For more information on Africa's premier energy event, please visit www.AEW2021.com or www.EnergyChamber.org and / or contact Amina Williams directly at [email protected]
For any registration request, please contact [email protected]
For all sales related inquiries, please contact [email protected]
For all media inquiries, please contact [email protected]
For any questions regarding speaker opportunities, please contact [email protected]
Media files
Download logo
Akinwole Omoboriowo II_auto_x2
Africanews provides APO Group content as a service to its readers, but does not edit the articles it publishes.