Interagency Working Group Executive Director Announces 'Big Announcement' Coming Soon | VM News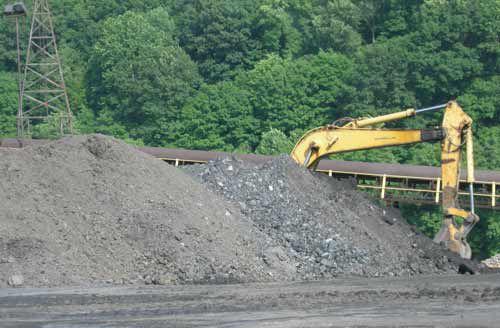 MORGANTOWN – Executive director of President Joe Biden's Interagency Task Force on Coal and Power Plant Communities and Economic Revitalization said the public should be prepared to hear about a "big announcement" from one of its member agencies.
Brian Anderson, who is also director of the National Energy Technology Laboratory, said one of the 11 member agencies that make up the IWG is expected to announce a new initiative soon.
"I can't really say which agency is next until we announce it publicly, but we are working on a really big announcement from one of the other agencies on how they will invest in coal communities," energy and power plants around the country, "he said.
The IWG was established by Executive Decree 14008, Section 218, January 27 to ensure that the shift to a clean energy economy creates well-paying union jobs, stimulates economic revitalization, corrects environmental degradation and supports energy workers in coal, oil- and gas, and power plants across the country.
"Now is not the time for small measures," Biden said when announcing the order. "We have to be bold. So let me be clear: this includes helping revitalize the economies of coal, oil, gas and power plant communities. We must start by creating new, well-paying jobs, plugging abandoned wells, reclaiming mines, turning old brownfields into new poles of economic growth. We will be working with mayors, governors and tribal leaders, and business leaders who are mobilizing, and young people who are organizing and leading the way. "
The 11 federal agencies that make up the IWG are the Ministry of the Treasury, the Ministry of Home Affairs, the Ministry of Agriculture, the Ministry of Commerce, the Ministry of Labor, the Ministry of Health and Human Services;
Department of Transportation, Department of Energy, Department of Education, Environmental Protection Agency, Office o Manage and Budget. Domestic Policy Council and Appalachian Regional Commission.
"We are looking among the 11 agencies how they can best support communities across the country," Anderson said. "We are going to have a continuous rate of agency announcements."
Within 60 days of Biden's order, the IWG released an initial report of findings and suggestions to catalyze economic development in traditional energy communities, which included $ 109.5 million in funding plans for projects. directly supporting job creation.
The report identified nearly $ 38 billion in existing federal funding that energy communities could access for infrastructure, environmental remediation, union job creation and community revitalization efforts.
The funding includes more than $ 260 million of existing resources already mobilized by the Home Office to support the reclamation of abandoned mining lands, primarily in the Appalachians.
"So that we continue to build our capacities, mobilize investment and continue some of the analysis on these energy communities and how they could potentially be dramatically affected during an energy transition," he said.
Areas of West Virginia identified by the initial report include the "Southern West Virginia Non-Metropolitan Area," the Wheeling Area, the "Northern West Virginia Non-Metropolitan Area," Beckley and Charleston, which includes more than 40 of the state's 55 counties. .
"We are continuing a lot of the work on the ground with the communities to understand what their vision is for the future and how we can identify the resources in the agencies," he said.
Additional reports from the IWG will be released in the future, Anderson said.
"There are reports that we will have to come out after a year and other reports that will come out in four different workflows over time," he said.
The four "workflows" are investment, stakeholder / community engagement, policy and integration, Anderson said.